Read about our partners by clicking on the logo.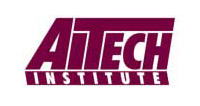 e2Value
e2Value® is a leading provider/innovator of Insurance-to-Value internet applications. e2Value is the undisputed leader of high-value home estimating products and has pioneered innovation in all other sectors of the Property Industry. Their client base features many of America's top insurance carriers, leading insurance brokerages, and premier property inspections companies.
Working together with e2Value, we created the e2Value University where their clients have access to online training any time, anywhere.
Close
Vertafore
For over 40 years, Vertafore has focused on helping insurance agencies, carriers and MGAs harness the power of software solutions to stay ahead of the competition and stay profitable. Learn more about Vertafore. Close
CatManDo
We have partnered with CatManDo, owner of Hurriclaim Training Academy, to offer the Florida all-lines adjuster license focused on property adjusting. This Florida Adjuster Designation and Licensing Program provides adjusters with the PPIA (Professional Property Insurance Adjuster) designation.
Close
Inspection Depot
Inspection Depot is uniquely positioned to provide every inspection and insurance claims service, available in the market today, underwriting inspections, daily and catastrophe adjusting, emergency management inspections and more.
Close
AI Tech Institute
The American International Technical Institute (AI Tech) is proud to offer career- oriented education programs for adult students who may want to make a career change and ultimately enhance their current earned income. AITech is a leader in the field of adult career training and education; we are your prospective partner in the promotion of your dreams and aspirations through professional training and education.
Close