How to use this document
Below are some informative links for information regarding property adjusting jobs.


Group Responders, LLC is an "all-star" team made up of senior management professionals from within the claims industry, dedicated to devising and applying the best practices learned from over several years of combined experience. We are uniquely equipped to handle the Cat generated increases in volume complexity and the additional stress and strain on the system of carrier infrastructure.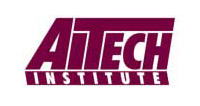 The American International Technical Institute (AITech) is proud to offer career-oriented education programs for adult students who may want to make a career change and ultimately enhance their current earned income. AITech is a leader in the field of adult career training and education; we are your prospective partner in the promotion of your dreams and aspirations through professional training and education.



CatAdjuster.org (CADO) is a site devoted to independent adjusters, staff adjusters and the claim handling industry, slanted toward catastrophe claims handling. The site provides information and resources through a collaborative effort from the membership, adjuster to adjuster.




RYZE Claim Solutions acquired CatManDo, Inc. in 2015. Ryze is a national independent adjusting firm with offices in Florida, Indiana, and Texas and operates in 49 states nationwide. Ryze is proud of its staff and is always looking to add professional independent adjusters to its rosters. See a current listing of openings by visiting RYZE Claims Solutions.




Free State Staffing Services specializes in the insurance claims market. They strive to help people find the information they need, and connect them with people they need to know.



Well Adjusted is a Social Network site that allows insurance claims adjusters of all stripes to come together and talk shop.